Book Selections, 2019-2020
We meet the second Monday of each month (unless noted) through June 2020 at 12:30 in the TBE Library.
Monday, Monday, February 10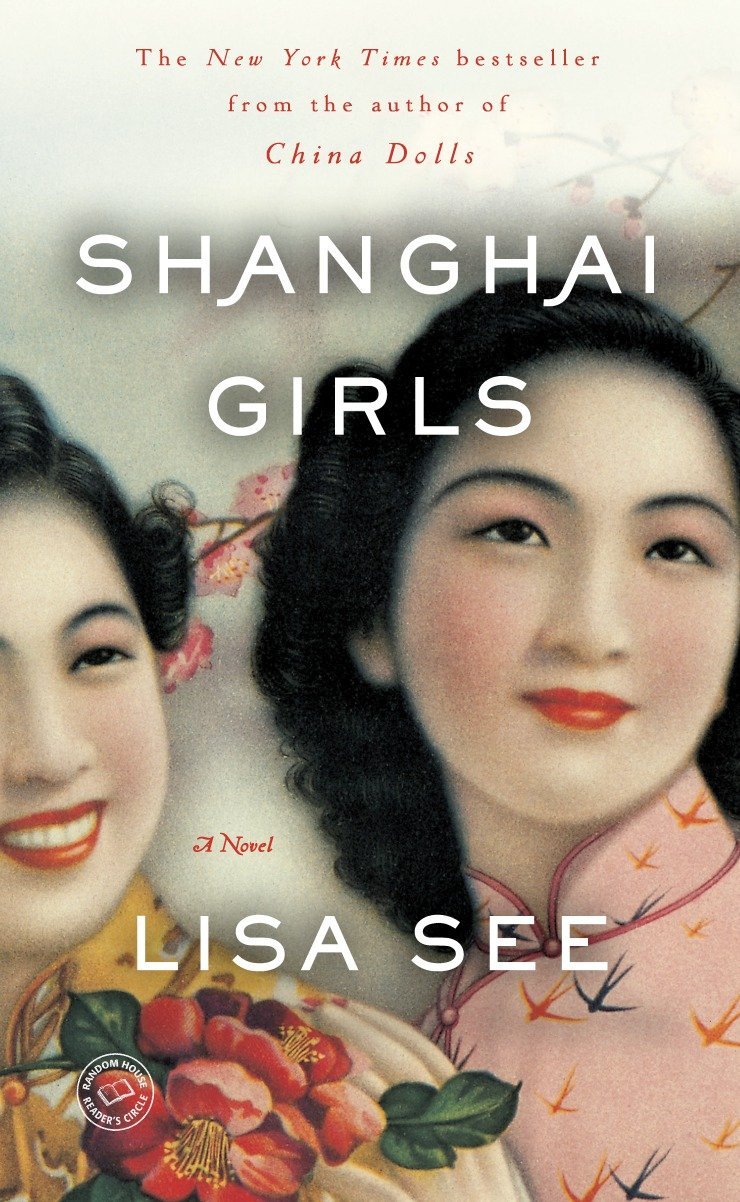 Lisa See, Shanghai Girls.
In 1937, Shanghai is the Paris of Asia, full of great wealth and glamour, home to millionaires and beggars, gangsters and gamblers, patriots and revolutionaries, artists and warlords. Twenty-one-year-old Pearl Chin and her younger sister May are having the time of their lives, thanks to the financial security and material comforts provided by their father's prosperous rickshaw business. Though both wave off authority and traditions, they couldn't be more different. Pearl is a Dragon sign, strong and stubborn, while May is a true Sheep, adorable and placid. Both are beautiful, modern, and living the carefree life … until the day their father tells them that he has gambled away their wealth, and that in order to repay his debts he must sell the girls as wives to suitors who have traveled from Los Angeles to find Chinese brides.
As Japanese bombs fall on their beloved city, Pearl and May set out on the journey of a lifetime, one that will take them through the villages of south China, in and out of the clutch of brutal soldiers, and across the Pacific to the foreign shores of America. In Los Angeles, they begin a fresh chapter, trying to find love with their stranger husbands, brushing against the seduction of Hollywood, and striving to embrace American life, even as they fight against discrimination, brave Communist witch hunts, and find themselves hemmed in by Chinatown's old ways and rules. At its heart, Shanghai Girls is a story of sisters: Pearl and May are inseparable best friends, who share hopes, dreams, and a deep connection. But like sisters everywhere, they also harbor petty jealousies and rivalries. They love each other but they also know exactly where to drive the knife to hurt the other sister the most. Along the way there are terrible sacrifices, impossible choices and one devastating, life-changing secret, but through it all the two heroines of this astounding new novel by Lisa See hold fast to who they are – Shanghai girls.
Monday, March 9
Daphne du Maurier, Jamaica Inn.
Monday, April 13
James Carroll, The Cloister.
Monday, May 11
John Bacon, The Halifax Explosion. Leva Lessure will lead discussion?
Monday, June 13
Alice Hoffman, The Dovekeepers.
Future possible selections: If you have any of these and can recommend them, please let us know.
Kate Mosse, Sepulchre, 2007. (author of Labyrinth).
B.A. Shapiro, The Muralist,2015. She also wrote, The Art Forger.